National Nurses United, with more than 150,000 members in every state, is the largest union and professional association of registered nurses in U.S. history.
At its founding convention in December, 2009, NNU adopted a call for action premised on the principles intended to counter the national assault by the healthcare industry on patient care conditions and standards for nurses, and to promote a unified vision of collective action for nurses with campaigns to:
Advance the interests of direct care nurses and patients across the U.S.
Organize all direct care RNs "into a single organization capable of exercising influence over the healthcare industry, governments, and employers."
Promote effective collective bargaining representation to all NNU affiliates to promote the economic and professional interests of all direct care RNs.
Expand the voice of direct care RNs and patients in public policy, including the enactment of safe nurse to patient ratios and patient advocacy rights in Congress and every state.
Win "health care justice, accessible, quality healthcare for all, as a human right.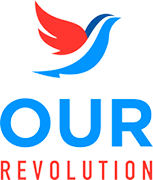 Our Revolution will reclaim democracy for the working people of our country by harnessing the transformative energy of the "political revolution." Through supporting a new generation of progressive leaders, empowering millions to fight for progressive change and elevating the political consciousness, Our Revolution will transform politics to make our political and economic systems once again responsive to the needs of working families.
We need a health care system that works for patients and providers. We need to ensure a strong health care workforce in all communities now and in the future. We need a system where all people can get the care they need to maintain and improve their health when they need it regardless of income, age or socioeconomic status. We need a system that works not just for millionaires and billionaires, but for all of us.